1/24では初めての、ポルシェのロード・バージョン。箱絵は白だったが、黄色にしてみた。
ただ塗料の明度が高く、ちょっとムラになっている。次の休日に再度塗装しようと思う。

This is my first kit of Porsche Road Version. The body color is white on the box art but I painted it yellow.
I think I have to paint again next weekend since color is high brightness seems not smooth.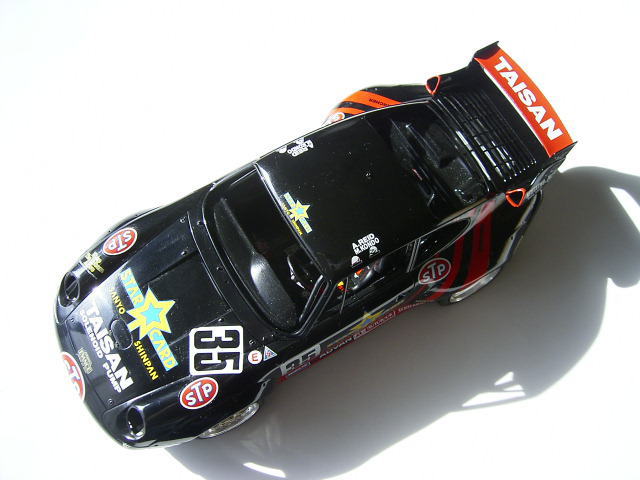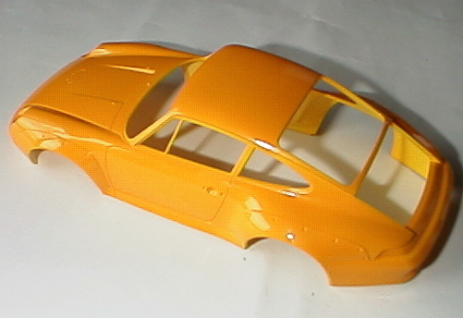 その後同じ塗料でもう一度重ね塗りをした。下の画像は2003年11月9日の状態である。ウインドーの周りの塗装がされている。

Later I repaint it using same color paint. The following images are taken on Nov. 9th and already painted around windows with semi gross black.