ハセガワの1/48のF型が発売されるまでは1/48のF型は英国のエアフィックス社のものがまず思い出された。
しかしながら、地方では入手しにくく、従ってハセガワからの発売を一番喜んだのは地方の大都市以外のドイツ機ファンであろう。
キットは一部を除いてハセガワ スタンダードな出来だと思う。一部とはプロペラを廻すとスピナーの底部と機首の接点がずれるのである。
ある位置(一本のプロペラが水平)はぴったりと合うので何処かが偏心していると思う。
作例はエアロマスターのLuftwaffe Top Gunsからハンス フィリップの1941年7月ロシアでの6./JG54での塗装で仕上げている。
First of all until Hasegawa 1/48 F model are released AIRFIX a company of England was recalled for 1/48 Bf109 F model kit.
However, it was difficult to purchase in a local region of Japan.may be Luftwaffe fan other than the big city of a local region that was pleased the release from a Hasegawa.
I think that a kit is a Hasegawa standard except for a one part.
One part is that if I turns a propeller the contact point of the bottom of spinner and nose is unmatched.
Certain position (one propeller blade is horizontal position ) is match well, I think it is off centered.
The model is finishing with the marking of lieutenant colonel Hans Philipp of 6./JG54 in July, 1941 Russia from Aero master Luftwaffe Top Guns.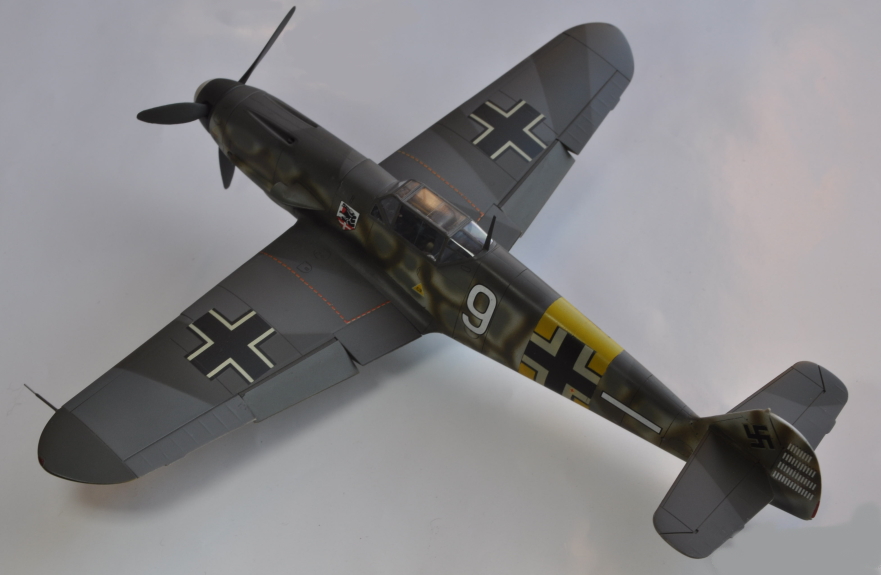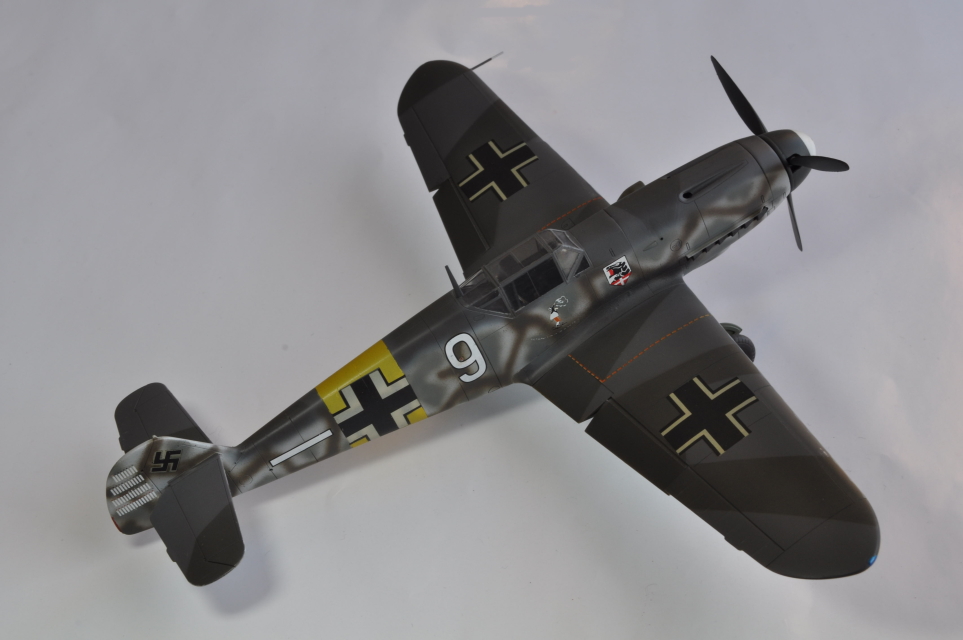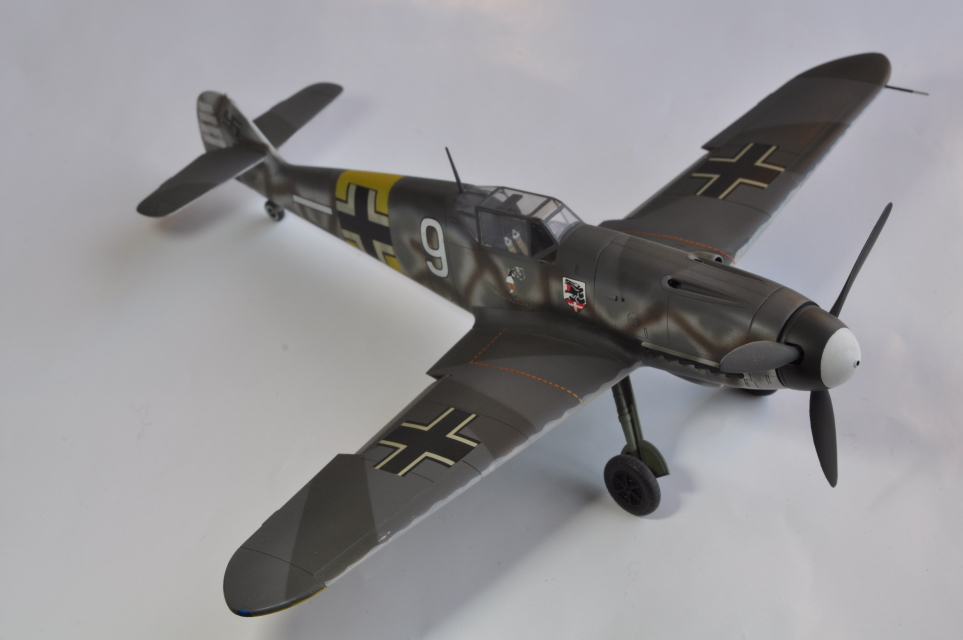 bbb