最初はキットの指定のハンス ヨアヒム マルセイユ中尉機の塗装にしようと思ったが、別売りデカール(スーパースケール48−522)にF−4/Tropがあったので、それを使用した。
説明書によると、4./JG27のGustavRodel(グスタフ ローデルって読むのか?)の乗機で1942年5月北アフリカとある。
At the beginning of assemble I intended to make this model as the Hans. Joachim Marseille machine that kit iinstruction was specified,however I have an aftermarket decal (super scale 48-522) for F-4/Trop and used it.
According to the decal instruction(painting guide) this machine assigned to GustavRodel of 4./JG27 in May, 1942 North Africa.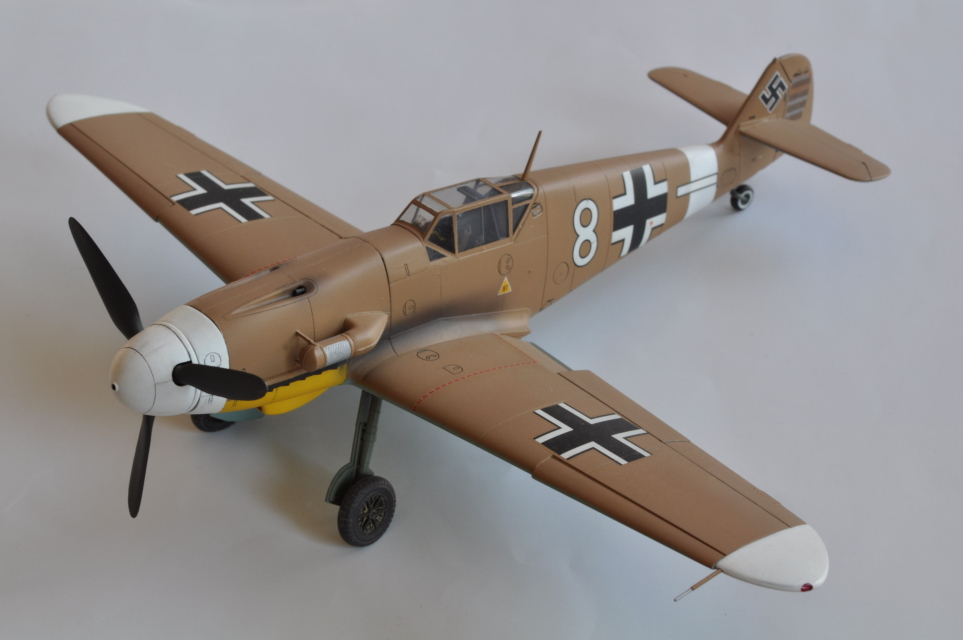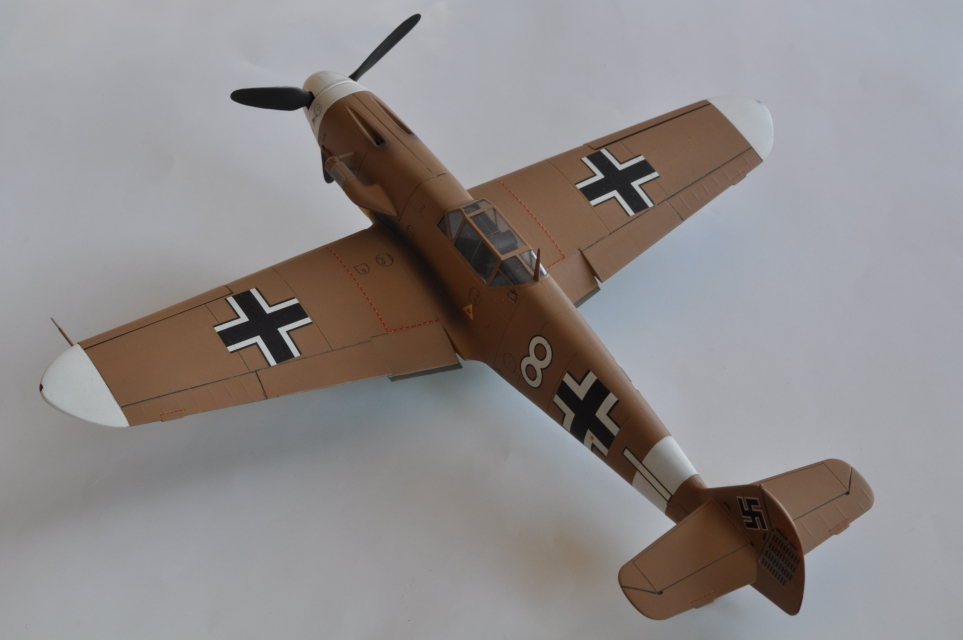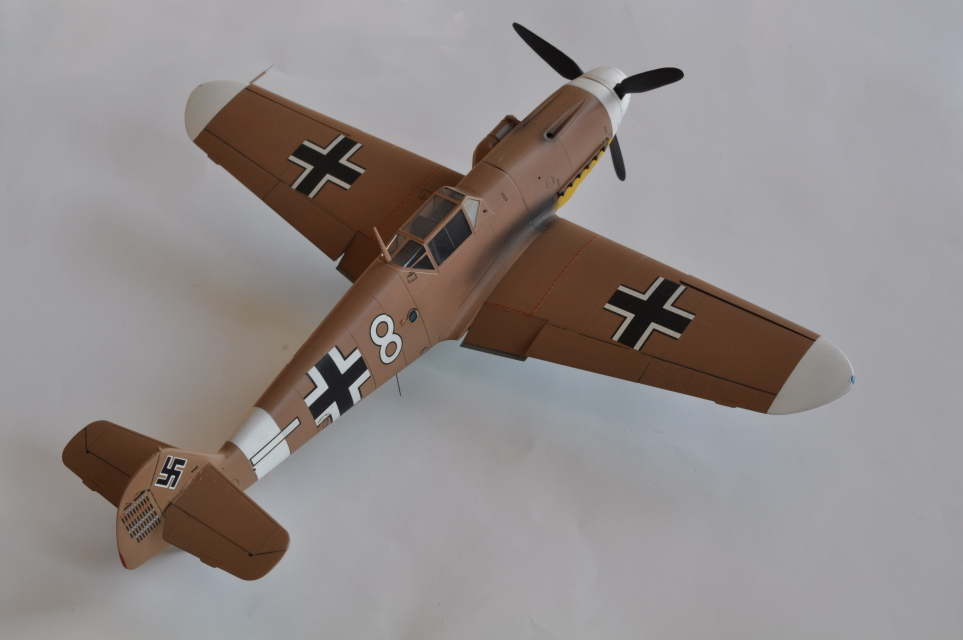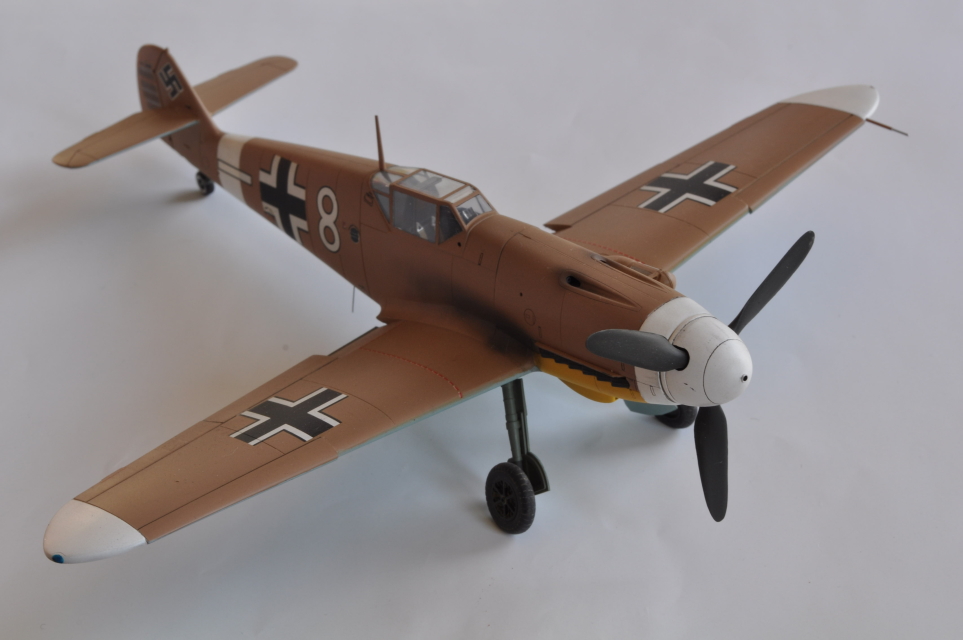 bbb